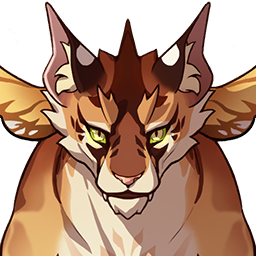 Genshin Impact
Rishboland Tiger
A beast that resides in the woods. The king of the jungle.
It regards the entire woodland realm as its territory, and will often survey its domain even as a true king might. Any intruder shall be set upon with extreme prejudice. It has almost exaggeratedly amount of fluff on its temple, and research indicates that this allows it to measure distances.
It is said that the forests once played host to a true tiger, a divine beast that defended the woods. Upon its death, these creatures that resemble cats far more became the successors to its mighty name.