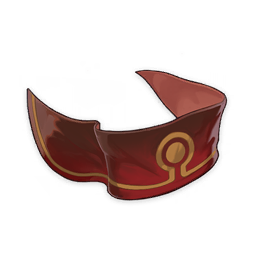 Genshin Impact
Trimmed Red Silk
A piece of red silk trimmed with simple decorations.
A seasoned warrior can detect weaknesses from their foe's eyes and thus take advantage. The Eremites have long since lost a master to serve, and now they have no one to trust but themselves.
Word has it that they are more than convinced that all things betray, even their own eyes.
Attributes
Name

Trimmed Red Silk

Type

Character Level-Up Material

Source

Crafted
Dropped by Lv. 40+ Eremites

Stardust Exchange
Properties
Dropped By
Teyvat:
Character Level-Up / Ascension
Weapon Ascension
Crafting
Shop
Related Materials